Sale of used tanks after renovation
We sell tanks with a capacity of 1 m³ to 200 m³ from various types of steel and plastic for food or chemical purposes.

See our tanks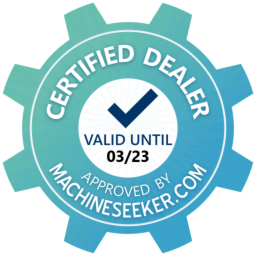 Agrotex is a family company established in 1986.
Our specializations are used steel and stainless steel tanks. Apart from our long tradition and experience, in our company we use innovative solutions, that can satisfy even the most demanding clients. In our workshop, we renovate used tanks taken from dismantling. We provide hassle- free delivery of even the most non- normative tank with bigger than usual diameter (check TVN Turbo episode) on the European territory. Our drivers will provide solid and punctual delivery of your product for low price, no matter the location.
We will adapt tanks to your needs in terms of technical, quality and price requirements and provide transport throughout Europe.
Call us and tell us what you need: 509-583-754

A wide range of used tanks
We are proud to say that we have over 200 tanks from Poland and abroad set up on our place, that you can visit in Wtelno, near Bydgoscz. We also make modifications to tanks for individual needs.
We make tanks for:
drinking water,
rainwater,
ant-fire water,
wine
milk
urea ammonium nitrate solution,
paraffin
cesspool
fuel
alcohol
disinfectants
powder
retention tanks
expansion tanks
for food or chemicals
above or underground tanks
vertical or horizontal tanks
And these are only a few examples of what we have in stock.
See our tanks
Modernization
Agrotex wants to fulfill the clients needs, that's why we provide variety of modifications for your used tank:
sandblasting from inside and outside,
spigot, pipe, legs, muff welding
painting with antycorrosive epoxy resin and isolating coats certified by National Institute of Hygiene,
insulating with polyurethane foam.
See more
High quality
Tanks that we sell are approved by the Office of Technical Inspection, which is a quality guarantee. Every tank is quality tested by us before shipment and we have leakproofness protocol for that.
Certifications
Transport of used tanks throughout Europe
Our own spedition knows what is best for our tanks, that is why we offer hassle- free delivery across whole Europe. You can be sure to get your tank fast and cheap.
Transport